Welcome to Royal Tensile Structure
We are competent to deliver your needs.
Tensile Structure is one of the best Solution for used as a roof,as they can economically and attractively span large distances.We are the one tensile structure manufacturers in Delhi India with its innovation in a variety of architectural designing services and has been serving since 2010. The construction and tensile work is very well executed by applying the latest technology and modern machinery tools. The finished products are resistant to all the weather phenomenon and designed as per the international quality standard. Royal Tensile Structure is emerging as a top-notch designer of tensile structure, tensile structure in delhi, Tensile Car parking, and other modern construction services.
Our custom made products and services comprise unmatched quality and can be availed in a variety of standard sizes and modules including triangular,double triangular and hyperbolic. Our company manufactures and designs not only tensile and covering structures, but also provides after sales services to maintain the durability and quality of the products across India like tensile structure in delhi, tensile structure in airport.We specialize in all construction and designing projects and follow a client-centric approach to provide maximum satisfaction.
Our Products
Our custom made products and services comprise unmatched quality
Why Choose Us
We provide Quality Products At The Fraction Of The Cost
We believe in quality rather than quantity and maintain industry standards.

We follow customer-centric approach where innovations meets ingenuity.

We are very easily accessible. Our support team is available 24*7.

We understand the value of time and deliver the services within stipulated time.

We create our environmentally-friendly structures by working with specialist engineer.

We have the most fascinating design crafted with all the innovative technique.

We follow customer-centric approach where innovations meets ingenuity.

We utilising cutting-edge design and innovative engineering concepts.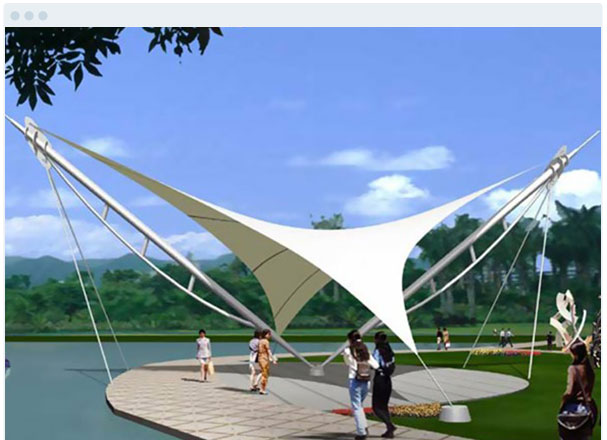 Initial Consultation
Here we establish an overall brief of what the client is wishing to achieve. This may involve a request to the client for visuals or architectural drawings, as well as attending design meetings and site visits.
Design
With solid brief to hand, Royal Tensile Structure will offer initial design concepts including fabric types, type of structural support e.g. timber or steel work, rigging options, installation layouts and any extra features such as printing
Budget & Quotations
Once the client is happy with the design of the product, Royal Tensile Structure will provide budgets and quotations including the confirmation of sketches or visuals where appropriate.
Manufacture
Once design and budget are approved, detailed design commences. This includes general arrangement drawings and foundation designs. Detailed fabrication drawings then follow. Once these are fully approved, manufacture can begin. This involves 3D CAD modelling of fabric and the manufacture of steel or timber components, culminating in a series of specialist parts all ready for installation on site.
Installation
When it comes to installation our riggers have the experience that makes all the difference. The project manager, briefing the site team on all aspects of the build, leads the installation and makes sure the client is kept up to date with progress and any changes on site, and ensures that a consistent communication flow is present throughout the project.
Our Clients
As we have developed the core of our business, our major objective was to surround ourselves with quality, disciplined people.
Copyright © Royal Tesnsile Structure 2016, All right reserved.